Smart phones have become very popular in the past years and have become essential to most of our daily lives, whether it's an iPhone or an android device. Smart phones have replaced our cameras and are the go to devices for taking photos and videos. A lot of information on our smart phones is meant for our eyes only and are not to be shared even with family and friends.
However, many a times, the private data is accessible to others and it means a loss of privacy. Not to mention the information theft by hackers and malwares have led to bank frauds and credit card frauds in the past. As the hackers and malwares get smarter day by day, it is quite important to stay safe by using the right software to protect your personal data.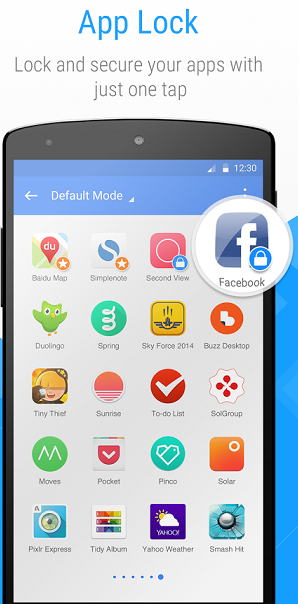 Leomaster Privacy Guard
While there are a lot of security and privacy software around, most of them do not cover the entire ground. That is why it is essential to get Leomaster Privacy Guard 2.0 in your smart phone. It is available for both android and iOS. The measure of security it offers is extra ordinarily high. To start with, it offers, three levels of locking system for the phone. The three locking systems are PIN, Dot Lock and Touch ID system. It truly makes sure that your phone remains safe by providing an App Lock and by locking up the gallery on the phone.
What it means is that people will not be able to open the gallery even if they get hold of your phone. Your friends will not be able to see your private photos as they will be hidden under another photo. How cool is that? Check out the Leo Privacy Guard Review and see the benefits for yourself.