Freelancing in Content Writing is one of the best careers for writers. With a large number of online content writing agencies, writers can find their desired jobs, work on diverse project requirements, accomplish their writing goals and cherish good incomes. However, given the number of content writing portals, not all make a great place for establishing a freelancing career.
Here are the top 5 websites that promise growth, consistency and handsome income to the freelance content writers.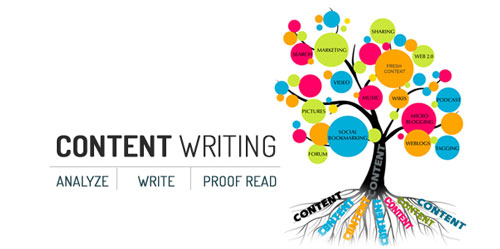 Upwork
Upwork is a diverse online content writing agency that offers a variety of choices to the writers. On this portal, writers can select from short and long-term projects. They can specify their expertise: entry-level, intermediate or experts. At the same time, they can go for an hourly payment projects or per project payment. With this, Upwork makes a more customised experience for the writers. Not to miss, it has the highest record of bulk assignments. Thus, from individual to a group of writers; everyone can find good space and growth in UPWork.
Contentmart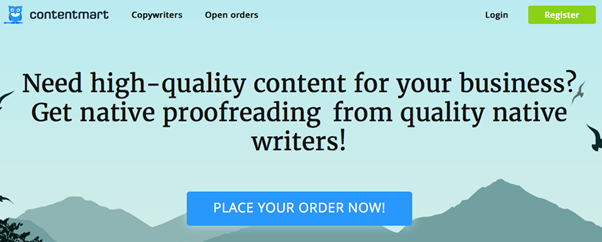 Contentmart, being solely dedicated to writing, forms an ultimate platform for freelance content writers. This online content marketplace connects writers and clients from all around the globe and promotes strong relationship between the duos. Whether a beginner or an expert; each writer has to undertake the exams in order to enhance qualification in this portal. The best thing about Contentmart is its uniform approach for all writers. Currently, the site holds lot of prospects for Travel copywriters. Besides travel niche, the portal has constant requirement of articles, blogs, press releases and web content.
Guru
Guru claims to have the maximum users in the world. With more than 1.5 million users as of now, the content writing portal welcomes all enthusiastic writers who are willing to offer their content writing services against good payment. Guru is a diverse platform where writers shall come across all kinds of content requirements. Travel copywriters in special can get lot of opportunities to expose their writing skills and make good income from the platform.
Freelance Writing
Yet another interactive content writing agency in the virtual platform, Freelance Writing is a great place to flourish a writing career. Besides offering work opportunities to the writers especially Travel copywriters; the sites helps writers by offering useful tips and suggestions related to freelancing and more specifically content writing. Registering in this portal is the best a writer can do in order to stand apart in the future.
Constant-Content
A one-of-a-kind content writing site, Constant-Content caters to a more matured group of writers, having achieved years of experience in freelancing. Writers working on this portal earn up to $100 for each article. Travel copywriters too have a great demand in this platform.