The product line of Microsoft Dynamics comprises a variety of different ERP solutions. Every individual solution is designed for specific industries and applications. But, people often get themselves confused while distinguishing between Dynamics NAV and Dynamics AX. Read on for clearing this fog of confusion.
Fully Integrated ERP Functionalities
Both Microsoft Dynamics AX and Microsoft Dynamics NAV provide fully integrated functionalities and have industry-specific functionality. They both can handle multiple languages and currencies and hence able to handle both local and regional needs. Both solutions let you develop integrated add-on solutions that complement with the current ERP functionalities and adapts to the system to a specific industry.
How to Choose Between the Two?
Since the two solutions have many things in common, the main difference is not so much the functions they support, but rather the way they solve the tasks. Hence, a feature comparison doesn't simply unleash some differences. The determining factors that separate the two solutions apart are determined on the basis of how well they complement the objectives and growth plans for the individual organization or business.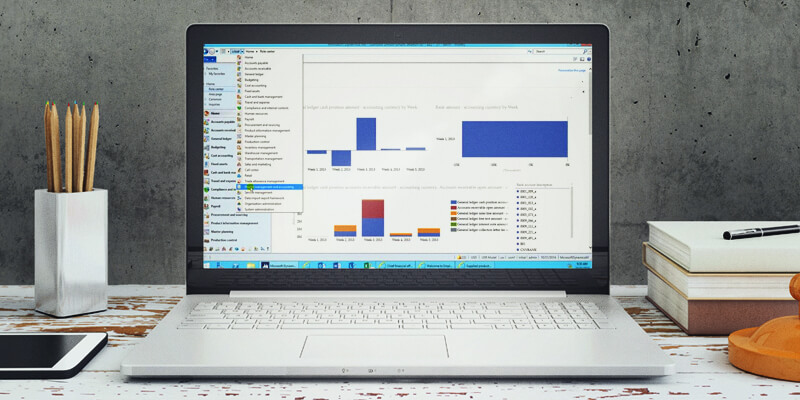 Enterprise v/s Medium Size
As a company reaches to an expansion and an ERP system that is able to catch up with the organizational goals is a must, Dynamics NAV comes to the rescue. The solution must provide flexibility to easily customize and scale. Dynamics NAV is an ideal choice for the companies that are planning to expand their business operations.
Whereas, Dynamics AX is designed for large companies that have a broad international presence. It is meant for those which are able to manage large deployments across national boundaries working in their own language and having their own currency. Both the solutions are designed to be scaled and adapted to the requirements of the company. However, Dynamics AX is equipped to meet the challenges of the projects on a larger scale.